ASIZ handed over 18 000 items of PPE to hospitals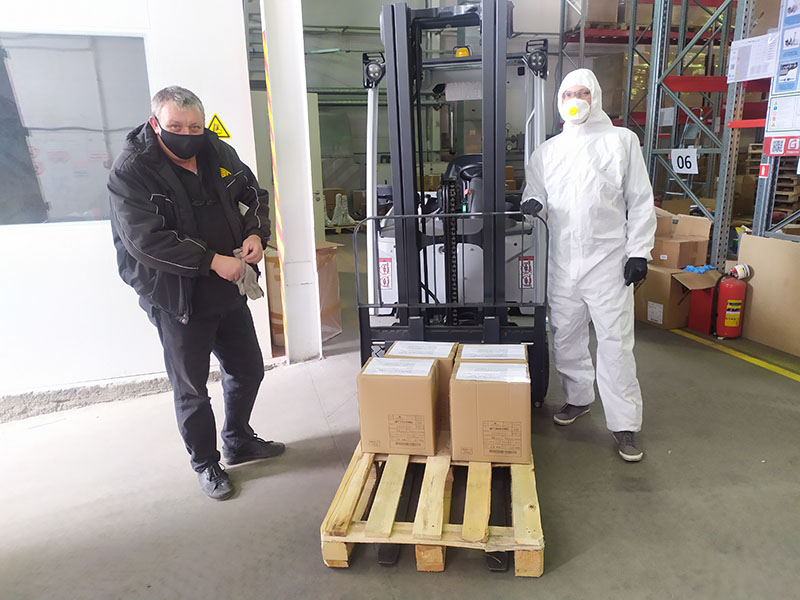 Now doctors need our help more than ever. They are the main heroes in the fight against a pandemic and they often do not have enough of elementary things: masks, shoe covers, gloves and protective suits. We understand how difficult hard it is for physicians and we want to support them. We can defeat the epidemic all together!
ASIZ members: "DELTA PLUS" and "Avangard Safety" LLC — manufacturers of workwear, safety shoes and PPE, with the support of the Association, transferred over 18 000 items of PPE to the Russian hospitals at the minimum price of 1 ruble (in accordance with the tax law). Among them are 3 000 protective suits, more than 5 000 respirators of the highest protection class FFP3 and 10 000 medical masks. These funds were delivered to hospitals of Moscow and Moscow region, Saint -Petersburg and Leningrad region, Novgorod and Kaliningrad regions, Kabardino-Balkaria, and the Republic of Bashkortostan.
t's only a small portions of action of ASIZ and its members to resist COVID-19 and the problems raised as a result in the economy. In March, 3,000 insulating suits were donated to several Russian hospitals by ASIZ' member companies. In April, ASIZ, together with the Ministry of Economic Development and the Federal Center for Competencies, began implementing anti-crisis programs to support enterprises free of charge. When the whole business was quarantined, the Association members did not stop their enterprises and production and went on working in emergency mode to provide the population and Russian companies with high-quality domestic personal protective equipment.
ASIZ appreciates "DELTA PLUS" and "Avangard Safety" LLC for their active position and the provided PPE, call other affiliates to join the charity activities. Let's support all who risk health and save lives!